2021 TWIPY Award for Best Pinball App
We are excited to share that Pinball Map has won the 2021 Annual TWIPY Award for Best Pinball App!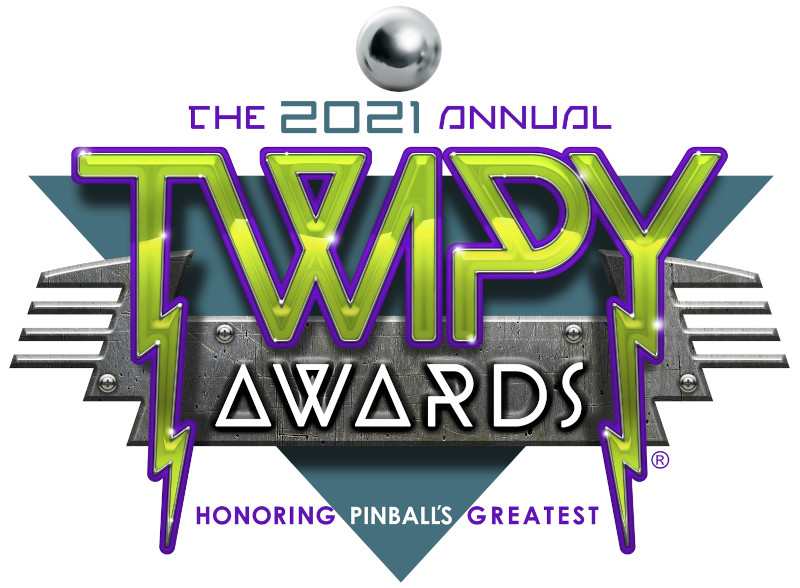 The awards event took place at the 2022 Texas Pinball Fest on March 27, and was hosted by Jack Danger and Imoto Arcade. The event is archived here on youtube. It was a very entertaining show! This Week in Pinball (TWIP) and all the folks who organized it really went all out. Sylvester McCoy (Radagast!) was even a presenter!
The Pinball Map developers were not on hand at the show (but we hope to change that next year) - however we had 8+ administrators there (including Imoto!). Deanna, our Colorado administrator, accepted the award for all of us!
We were all elated by the win. We must admit that the voting deadline at the end of January caught us by surprise, so we didn't have much of a chance to rally folks for votes. On top of that, the competition was fierce! Best Pinball App is sort of a funny category as most of the apps serve different goals. It's not like Best Sound, where all the contenders are making sound for games. In our category, the apps serve a range of purposes. Hard to compare them! At any rate, we consider this win to be a indication that a lot of people appreciate the map (and like the new app redesign) and what it has brought to pinball over the years. Thank you for your votes!!