Our Podcast: Mappin Around with Scott & Ryan
We know that this blog is the happening place to find the hottest Pinball Map news, and we want to preface this post by saying we will absolutely not be reducing our blog-posting pace because of the news we're about to share once this sentence is completely written and there's a period at the end of it.
We started a Pinball Map PODCAST:
Mappin' Around with Scott & Ryan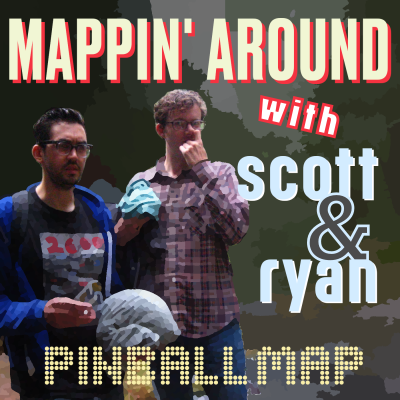 We'll be putting one ep out a mo. And the first episode, titled The Plunge, is live via the weblink above or your favorite podcasting app (if you can't find it on your fave poddy app, let us know).
We'll be using this podcast to:
Share Map News
Provide Tech Insights
Interview People, Such As Our Admins
Discuss About Compelling Topics\
HAVE FUN
So, give it a listen, eh?