Respect
We spaced and missed Tim Cook's Apple Watch promo the other day. But luckily a fan sent us a DM that the upcoming Pinball Map Apple Watch app was featured in the keynote's "Apps We Gotta Love" section. Here's a sweet screencap: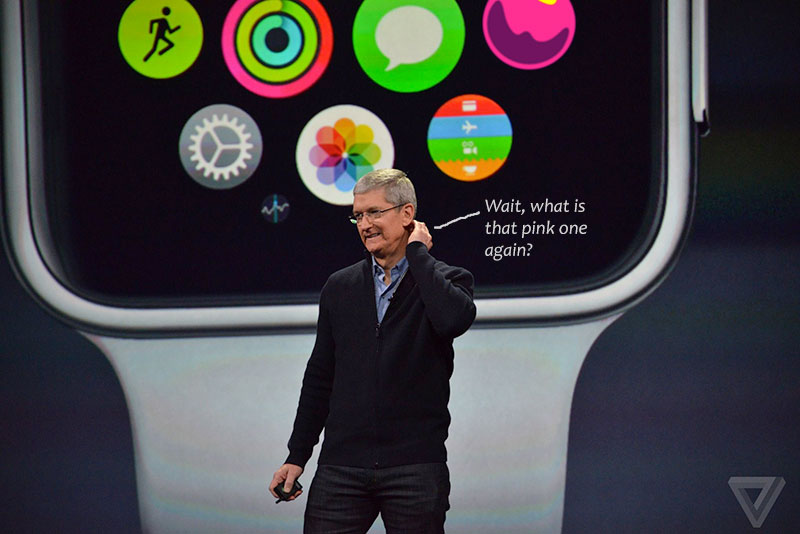 Awesome! We're psyched that TC is finally giving us the respect we deserve. We've heard he's a big fan of pinball and maps and apps and watches. Not sure why The Verge put that caption on the picture. Everyone knows that he knows what the Pinball Map app is all about. Sure, he stumbled and referred to it as the "uh, Paintball App?" But we think that's because of a typo in the teleprompter.
Anyway, just an update about the upcoming Pinball Map Apple Watch App: we're only releasing it for the Gold Edition. Sorry, poor people.