Pinball Map Partners with Stern
If you've visited the Stern Pinball website in the last few days, you'll surely have noticed a giant Pinball Map logo in the homepage slideshow. We're excited to announce that we've formed a partnership with Stern Pinball!
Put simply, Stern thinks Pinball Map has the best maintained data, and when people ask, "where can I play your machines?" they point to us.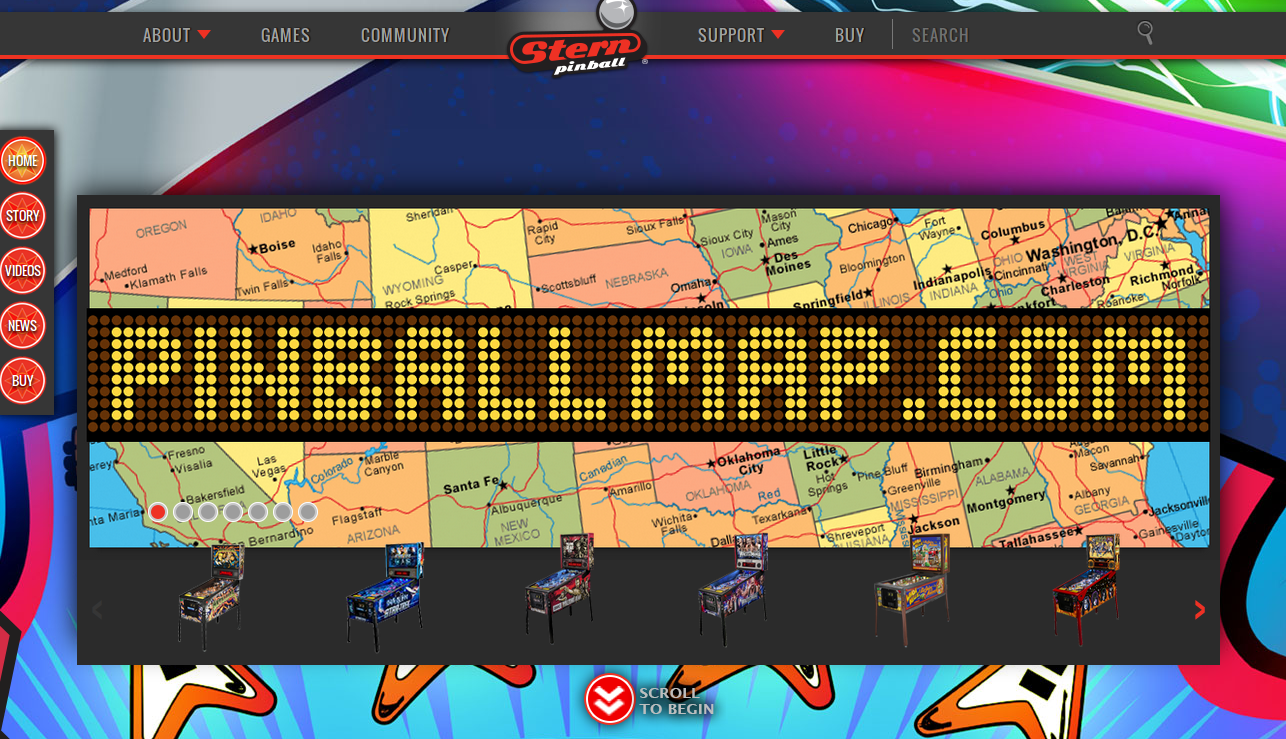 A key component to sharing the love of pinball is playing them on location. Location pinball reaches more eyes, and tends to be more social. So knowing how to find public pinball is really important. We try to make it as simple as possible to find machines, and we're happy that Stern (AND all of our users) thinks our site is succeeding.
It's a mutually-beneficial relationship. Stern is by far the largest pinball manufacturer, and they have a robust social media presence. The more folks they drive to our site, the more up to date our site is. And the data on our site gives Stern an idea of where people are playing and where pinball is growing.
(And for full clarity: this isn't a sponsorship (we're not making any money); pinballmap.com is not beholden to Stern.)
As a related aside, we just played Ghostbusters LE the other day, and holy crap is that game fun. So many cool shots packed in there. Stern is at the top of their game right now!