Pinball Map T-Shirts
Hey folks! We're selling Pinball Map t-shirts, featuring our original app logo by Drew Marshall. The shirts were screenprinted by Tony Koch in Pasadena. He did an outstanding job with the colors. They're really vibrant!
Any money made from them will go toward keeping the site running well! Thanks for your support.
Quantities are limited, so orders yours now! We got some new sizes in, so now we have Small - 3XL.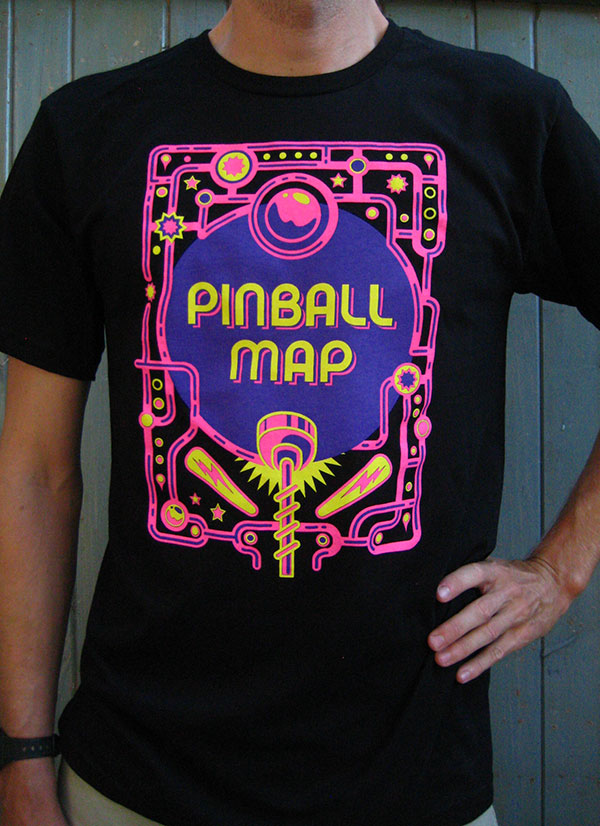 Pick up a Pinball Map t-shirt on the store, or use the button below. The shirts are $20, with FREE shipping for domestic orders. However, shipping costs are way more for international purchases. So if you're not in the US, please order via the International button so we can calculate the shipping.
Care instructions: Tony recommends washing them inside out in cool water. You want those colors to last!
The shirts are combed cotton - very soft. And they size similar to American Apparel.