Scene Report: Vancouver's Pub 340
This post is part of an ongoing series that highlights some cool things about the regions covered on the site. It was written by our British Columbia regional admin, Dave.
By David Ballance
Deep in the heart of Vancouver, British Columbia, you will find a rustic little spot to drink a cheap beer, watch live bands and play some pinball at the Pub 340.
As its name implies, this Pub is located at 340 Cambie Street. And if you enjoy pinball, it's worth a visit. From the outside it doesn't look like much, but you will immediately notice the pinball themed artwork drawn on the front window. When you walk inside you will be delighted to discover that this venue has 10 pinball machines and a few other arcade machines in a separate area inside the front door. The pinball machines change from time to time, but at the moment include titles such as: World Poker Tour, Funhouse, Addams Family, Demolition Man, Whitewater, Spider Man, Playboy, Metallica, Revenge from Mars and Fish Tales.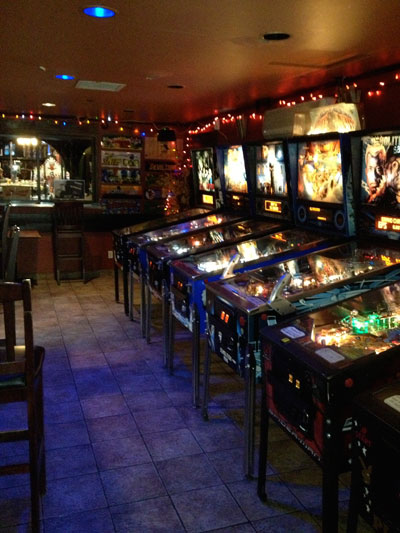 Other games include a modern take on "Zekes Peak" called" Ice Cold Beer". In this game you have to navigate a small metal ball up a playfield on a metal bar past numerous openings with the objective of putting the ball in a lit location. It doesn't sound like much, but be forewarned: this game is a lot of fun and very addicting. If you manage to get to the last spot and finish this game, you will be awarded a free cold beer from the bar. Arguably, there is nothing better in life than playing some games on a hot day and having the opportunity to enjoy some free beer at the same time.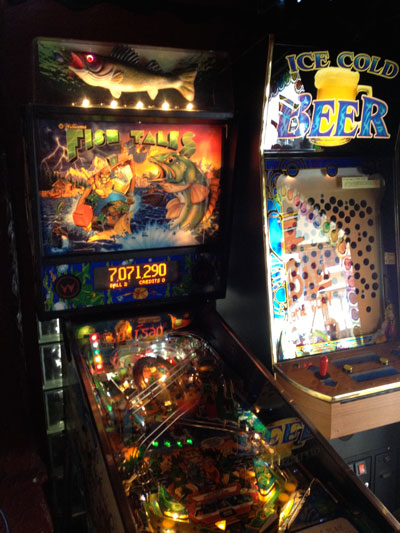 Pinball Operator 'Pinballkyle' has had games at this location for over a year now. In that time, the location has already been used as a site for some local tournaments and for the 2012 Border Brawl. The Border Bawl is a yearly pinball showdown between the USA's Seattle Pinball League (SPL) and the local Vancouver Regional Pinball Association (VRPA). For those that care, the VRPA did us Canadians proud by finally managing to take home the trophy this year.
Kyle has also introduced monthly tournaments starting on September 3rd. These are Non-IFPA events, geared towards having fun and enjoying this great game.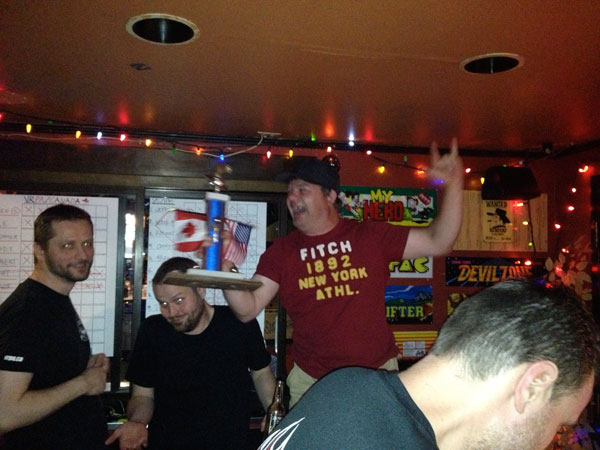 On top of all the fun you can have playing pinball, the beer is reasonably priced here and there are local bands that play periodically. If Karaoke is your thing, you can enjoy singing to everyone between games on Tuesday and Thursday nights from 9 pm to 1 am. Make sure you're over 19, though, as it is a licensed Premise. If you enjoy playing the Silverball make sure you include Pub340 as a place to visit on your next trip to Vancouver, BC.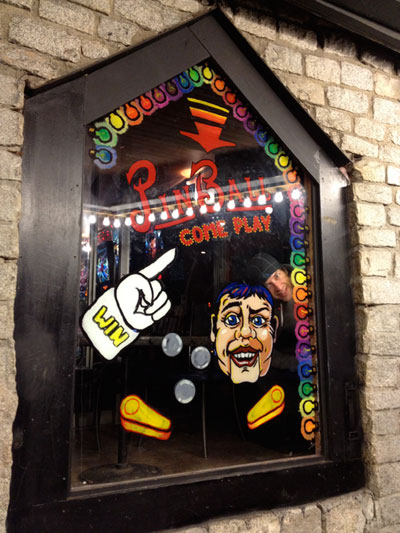 More information on events and the Pubs menu can be found at http://www.pub340.ca. For continual updates of the pinball room, please check out the 'Pub 340 pinball arcade' on Facebook and/or follow them on Twitter.
Check out the location on the British Columbia Pinball Map at http://pinballmap.com/bc