A Weekend in the Life of CFF Legs
January 14, 2016
A couple months ago we used updates to the Portland Pinball Map to construct a simple narrative of a weekend's pinball activities. This narrative showed not only how people use the site, but how they play pinball: people play though each machine at a place; machines break; machines get fixed; people get more drunk as the night progresses; etc. The post incited one Portland player, Crazy Flipper Fingers member Legs, to update the map more often! She thought it was cool that her contributions could be accounted for if you looked carefully enough. She told us that she hoped to one day make it into a future narrative.
Well, that day is here. Through careful analysis of the data and notifications, and some on-the-ground sleuthing, we were able to track Legs as she played pinball last Friday. All in all it came out as a pretty robust narrative. Thanks for updating the map Legs! Okay, here we go.
So we were hanging out at Pinball Map HQ last Friday evening, just staring at the site analytics like we usually do. Things were slow at first. A "left flipper borken" comment on the Tron at Alleyway; a machine removal at the nearby The Know; etc. Nothing special. But then we got a lucky break. A user left this comment on the Champion Pub at Ground Kontrol:
"Maybe I can't punch my boss, but I'll punch the hell out of Franz Von Pain! yours in deth, @CFFLegsDeth"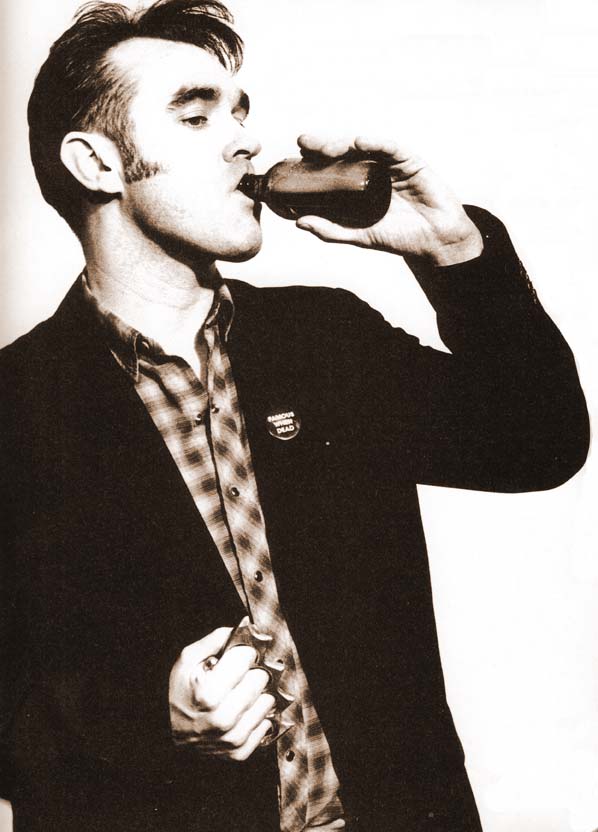 Jackpot! We have Legs. We brought up Legs' twitter on our third monitor. The most recent tweet was just a picture of Morrissey drinking a beer and wearing brass knuckles. Huh. Well! Looks like we have a night in store for us. We buckled into our control couch, cranked Meat Is Murder, and watched the map updates come in.
A few minutes later a user with the same IP address, obviously Legs, left another comment on Champion Pub: "right punching bad broken, probably from too much punching. anyway, speaking of speed bags…"
We can only presume that Legs then went into the GK ladies restroom and did a blast of meth. Side note: we aim to make a pinball map with the hottest data around. If our users are active because they're riding the lightning, then so be it. We're not here to judge. We're just here to map.
Ten minutes later on No Good Gofers, she left a comment saying that, "all the gofers are destroyed. they were too slow. I am a fucking god." Legs, tearing it up!
An hour later the same IP removed Judge Dredd from GK, then immediately added it back. Then she left the comment, "oops, this game is here. gonna play it now."
At 8:54pm she entered a GC high score on Judge Dredd. Nice job, Legs! At 8:55pm she left a comment on it, "plays fine I guess. but this place is rank, they cut me off at the bar after only a couple beers. I'm out of here." Oh crap! We're gonna lose her!
Fortunately, when the mapping bug bites you, you gotta scratch that itch! At 9:32pm, the same IP (Legs!) left a comment on the T2 at Adam's Coin Op Laundry:
"sound is a litte low. can't hear it over the washing machines."
We then hopped over to her twitter to see if she had anything else to say. She did:
"Ate it on my bike and got my CFF hoodie muddy. Washing it now."
Sucks Legs, but it's cool that you can wash your clothes and play pinball at the same time. Life isn't so bad! We brought up that location on the map, and saw that she left a location description, "This place smells nice." We bet.
Another look at her twitter revealed, "bored. gonna go to black water to see prolix destruct and acracy." Black Water Bar is a newish vegan metal bar in Portland. They have Elvira & the Party Monsters and the Medieval Madness remake.
We eagerly waited to see if Legs would update the map entry for this place. Well, we didn't have to wait long. First thing she did upon entering the place is "confirm that this location's machine list is up to date." No new machines there, but it's still nice to know that the map entry is up to date. Thanks for verifying that, Legs!
And at 11:22pm, a machine comment on MM!
"not a lot of room here. some guy moshed into me while I was running castle multiball. I mule kicked him in the nuts without draining."
Impressive. Yeah, those moshers can get out of hand. Sometimes you just need to hit them really hard.
At this point in the night we were at the show ourselves, being huge Prolix Destruct fans. But we were wearing corpse paint, and Legs couldn't recognize us. We took the opportunity to follow her around for the rest of the night to see her updates firsthand. Around 1am she took off on her motorcycle (who knew that the "bike" she crashed earlier was a motorcycle?) to Houndogs Bar & Grill. She played the X Files machine there and sang some karaoke. She did a really terrible rendition of Killing Joke's Love Like Blood ending with her falling to her knees and crying into a Tecate coaster. The whole bar just stared in silence. We felt bad for her… So bad, in fact, that we were willing to break our cover. We quickly wiped off our corpse paint and strode up to her. We extended our hands, she grabbed them, and we pulled her up. She looked at us with shock as recognition dawned on her face. "It wasn't that bad," we said, "you only missed a couple notes. Don't need to cry about it." Her shock quickly turned to anger, and before we could run away she reached into our pockets, took all our quarters, and shoved one up each of our four nostrils. Then she pumped two into the X Files and started a fresh game.
So, that's a weekend night in the life of the Portland Pinball Map and CFF Legs! We sort of cheated by looking at her Twitter account to help fill in some details. But, it's all good. Right?!